Baptism
About Baptism | What does Baptism Look Like?
About Baptism
Why do we Baptize?
We believe that we are commanded by God as Christians to be baptized. Matthew 28:18-19 (NIV) says: "Then Jesus came to them and said, "All authority in heaven and on earth has been given to me. Therefore go and make disciples of all nations, baptizing them in the name of the Father and of the Son and of the Holy Spirit."
When do we baptize?
Baptism is a public symbol to others demonstrating that one is a believer and has accepted Christ as his savior. Once you have accepted Christ as your savior you can be baptized. Acts 8:12 "But when they believed Philip as he preached the good news of the kingdom of God and the name of Jesus Christ, they were baptized, both men and women."
How do we baptize?
We baptize by full submersion in water. All examples of new testament baptism are of submersion, and we believe that it is a symbol of your new birth in Christ and shedding your life of sin. Roman 6:4 states that "We were therefore buried with him through baptism into death in order that, just as Christ was raised from the dead through the glory of the Father, we too may live a new life." Being put under the water is a symbol of burying our sinful life, and coming out of the water is a symbol of arising to our new life in Christ.
Do you need to be baptized to be a part of this church?
Ah, no. You become a part of the church by professing your faith and trust in Jesus Christ alone as your Lord and your Savior. Therefore, you certainly don't need to be baptized to be a part of LifeHouse Church.
But, we do encourage everyone who is a believer to be baptized. You do not need to be baptized more than once, if you have already made this public declaration of faith. We believe that just as Christ died on the cross once for all of our sins (1 Peter 3:18 "For Christ died for sins once for all, the righteous for the unrighteous, to bring you to God. He was put to death in the body but made alive by the Spirit", Baptism is something a Christian only needs to do once as a symbol of being buried with him (Romans 6:4)
What Does Baptism Look Like?
Baptism is the simple action of being submerged in water (momentarily, of course) to signify that you been cleansed of sins (dead to sin) and renewed to a full life through the grace of Jesus Christ. Sound intimidating? Not to worry! We've put together a little video below to "illustrate" the baptism process. If you have any questions, please contact us!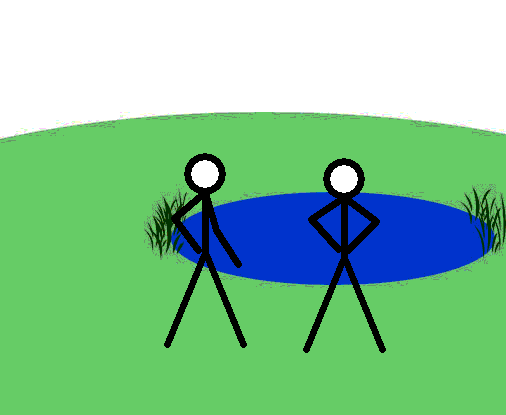 There are no upcoming events to display. Please check back soon!