Welcome Home
Our hope and prayer is for LifeHouse Church to be an inter-denominational, people-caring, fun-loving, truth-seeking, Bible-centered community of Christ followers. And our door is wide open to anyone who wants to join us and to anyone who wants to simply see what we're all about. Find out more about us!
---
JOIN US FROM HOME BY WATCHING OUR LIVE STREAM EVERY SUNDAY!
You can watch the live stream at 10:30am here:
https://www.twitch.tv/lifehousechurch
Note that this is definitely not what the church is all about... a talking head.
Read what the church is about in Acts 2:42-47.). We will get you a link that you can click on to watch the stream as soon as it gets figured out.
You can watch it in your own home OR lifegroups are welcome to meet together Sunday morning to watch it together and then discuss it together. We will begin streaming at 11am.
Above all, remember who you are. We are the Lord's people... we serve Him and Him only. And God is in control.
Don't live in fear.

Pray for calm and a cure.

Take care of your family first.

Serve your brothers and sisters in Christ.

Be a parabalani and sacrificially serve your neighbors and other humanitarian agencies.

And don't waste this opportunity to be a witness and share the gospel. People are rattled and have more time than ever to talk about what really matters... and that would be the gospel!
"So do not fear, for I am with you; do not be dismayed, for I am your God. I will strengthen you and help you; I will uphold you with my righteous right hand." Isaiah 41:10
---
Our Current Series
The Way We Were - The distinctives of a movement of God
---
Bible Study
Join us for Noon Studies, an informal Bible study offered over the noon hour. It will literally make your day each week and is open to every honest seeker of truth! Currently we are going through the book of Hosea.
Wednesday's at 12:00 PM @ GamesXP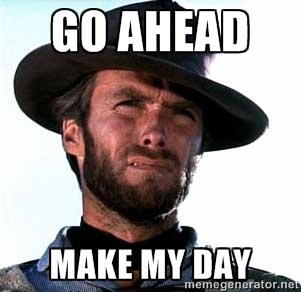 s
---
Connect
Connect with us on Facebook and see what we're up to! We'd love to have you join us!
---
Upcoming Events
Click here to see what other upcoming things we have going on!
Newsletter
Receive updates from
LifeHouse Church.